Giving thanks is certainly in season, but our gratitude for the support of our members, donors, sponsors, and partners extends far beyond the holiday. Plus, we thank our dedicated volunteers for their efforts in connecting our visitors to wildlife and conservation. So while we continue to give thanks to all the people and organizations that contribute to our goal of saving species from extinction, there are a few special shout-outs we would like to emphasize this Thanksgiving.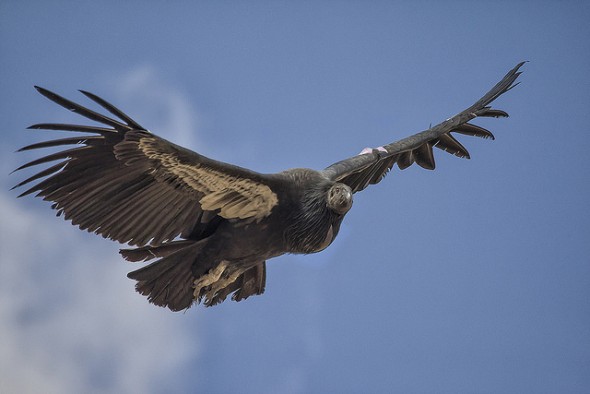 They are one of the largest flying birds and one of our greatest continuing success stories. We've come a long way since 1985, when California condors were 22 birds away from extinction. Today, more than 400 California condors are alive, with over half flying free in California, Arizona, and Baja California, Mexico. This year we're especially grateful for our international partners in Baja California, Mexico and at the Chapultepec Zoo in Mexico City. With a renewed cross-border commitment to the California Condor Recovery Program, our mounting achievements will result in even more condors spreading their wings and flying free in the wild.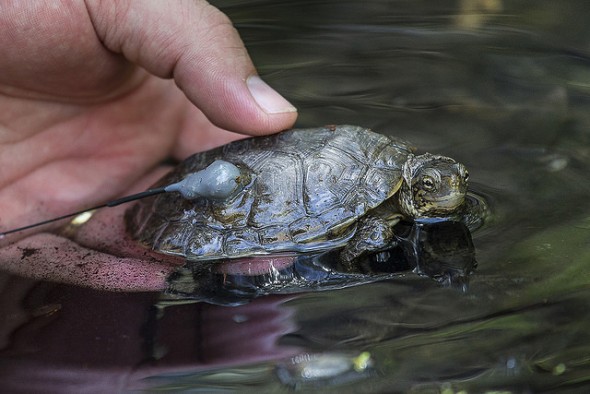 Don't let their tough shells fool you! According to Conservation International, 40 percent of turtle species across the globe are at immediate risk of extinction. In 2013, we gave California's only native freshwater turtle species, the southwestern pond turtle, a "headstart" toward recovery with the help of the U.S. Geological Survey, the California Department of Fish and Wildlife, and the San Diego Association of Governments. Five more turtles were released into the Sycuan Peak Ecological Reserve this summer, so a special thanks goes to our local conservation partners for the swimming success and enduring research.
The first full breeding season for Hawaii's native palila was a success at the Maui Bird Conservation Center. Six healthy chicks were produced with the help of the
Hawaii Endangered Bird Conservation Program
and our local partners. Watch the video to learn about a few other bird species we've been working with on the Hawaiian Islands.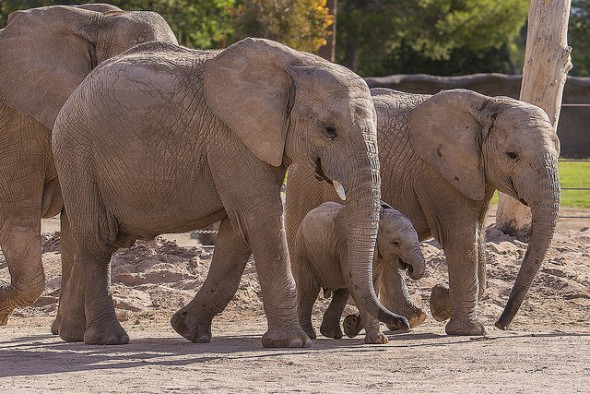 We are thankful to receive the 2014 Edward H. Bean Award from the Association of Zoos and Aquariums (AZA) for the African bush elephant program, along with Tampa's Lowry Park Zoo. We've also had success with our satellite herd of this species at the Reid Park Zoo in Tucson. The birth of our most recent calf, Nandi, contributed to the population of these gentle giants, and we are pleased to work with animal care staff in Arizona to further this mission.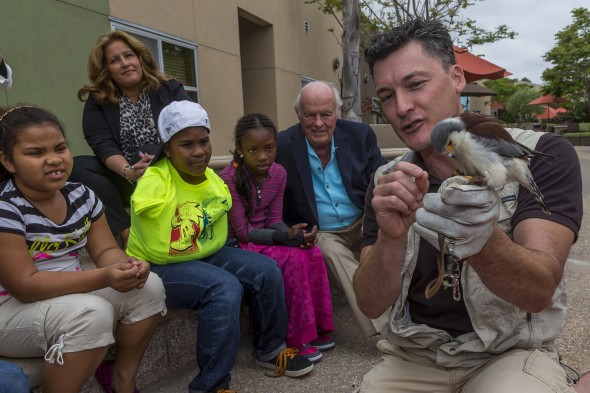 Introducing people to wildlife is crucial for the conservation of all species. In addition to four hospitals across the United States, this year we were able to bring the San Diego Zoo Kids channel to the patients and families at Children's Healthcare of Atlanta. Furthermore, the educational channel was implemented into Ronald McDonald House Charities of San Diego, where children can enjoy hours of animal stories from the comfort of their own rooms.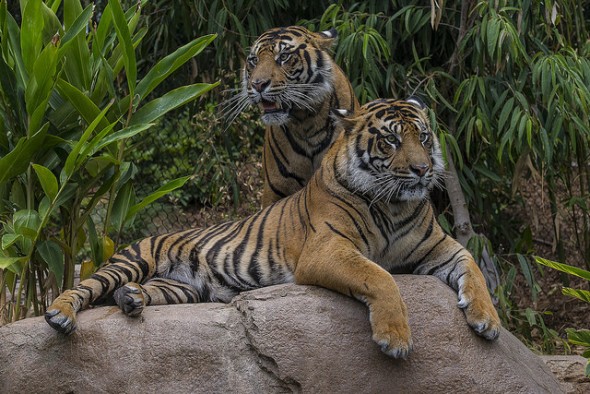 The opening of the Tull Family Tiger Trail was the culmination of years of planning, design, fund-raising, and construction, all made possible through the contributions of our community and the amazing generosity of the Tull Family. This adventure is proof that when we come together, we can accomplish great things for endangered species like the Sumatran tiger.
Highlighting every species and conservation success we've shared this year is impossible. However, on behalf of everybody at San Diego Zoo Global, our organization would like to thank all of our members, volunteers, donors, partners, and the overall community for the ongoing support and dedication. Bringing species back from the brink of extinction is our ultimate goal, but we can't do it without you.
Join the conversation: What are you thankful for this year?
Jenn Beening is the social media specialist for San Diego Zoo Global. Read her previous post, 9 Culturally Haunting Animals.