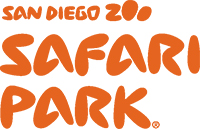 A northern white rhino, Angalifu, passed away in the early hours of this morning, Sunday December 14. The male rhino, who was estimated to be 44 years of age, was under veterinary care for a variety of age related conditions. His death leaves only 5 Northern white rhinos left in the world: one elderly female at the San Diego Zoo Safari Park, 1 at a zoo in Czechoslovakia and 3 in Africa.

"Angalifu's death is a tremendous loss to all of us." said Randy Rieches, curator of mammals for the San Diego Zoo Safari Park. "Not only because he was well beloved here at the Park but also because his death brings this wonderful species one step closer to extinction."
Northern white rhinos have been brought to the brink of extinction due to poaching in Africa. Unfortunately only a few have been preserved at zoos and these have been largely non-reproductive.
"More than two decades ago we started working with the species here at the Safari Park." Said Barbara Durrant, director of reproductive physiology for the San Diego Zoo Institute of Conservation Research. "Unfortunately we only had three rhinos here at the Park and they were all of an advanced age. We were not able to get them to breed and we have been sadly watching their species being exterminated in the wild."
In the wild rhinos are killed for their horns, a unique physiological feature made up of keratin (the same material in human fingernails). Many cultures believe rhino horn has medicinal value and the black-market in horns taken from poached animals continues to thrive.
Protected from the poaching that has wiped out northern white rhinos in Africa, Angalifu has been living at the Safari Park since his arrival from the Khartoum Zoo in the late 1980s. Although holding out little hope for the species, conservationists at San Diego Zoo Global continue to work to find a way to recover the species. Semen and testicular tissue from the male rhino have been stored in the Frozen Zoo with the hope that new reproductive technologies will allow recovery of the species.
Bringing species back from the brink of extinction is the mission of San Diego Zoo Global. As a leader in conservation, the work of San Diego Zoo Global includes onsite wildlife conservation efforts (representing both plants and animals) at the San Diego Zoo, San Diego Zoo Safari Park, and San Diego Zoo Institute for Conservation Research, as well as international field programs on six continents. The important conservation and science work of these entities is made possible by the San Diego Zoo Wildlife Conservancy and is supported in part by the Foundation of the Zoological Society of San Diego.
CONTACT: SAN DIEGO ZOO GLOBAL PUBLIC RELATIONS, 619-685-3291