Let's face it, sometimes being awake is overrated, and it seems like these critters agree. Enjoy these 13 animals who are so over being awake, and try not to catch a yawn…
Koalas are the sleeping beauties of the animal kingdom. They subsist on nutrient-deficient eucalyptus leaves, so they sleep 18-22 hours a day to conserve energy—and look adorable while doing it.
The king of the Safari Park, Izu, is also the king of naps. Over the course of 24 hours, lions have short bursts of intense activity, followed by long bouts of lying around that total up to 21 hours.
Red pandas, like Lily here, sleep through the hottest part of the day and are most active at dawn and dusk, a strategy adopted by many animals to conserve energy. Sensing a theme?
The mountain lion (aka puma, cougar, panther, catamount) is no different than other cats. It sleeps away most of the day to save up energy for hunting. It's a rough life.
Meerkats aren't necessarily known for sleeping, but they're known for doing so in luxury. A meerkat mob has several burrow systems, complete with toilet and sleeping chambers, within its territory and moves from one to another every few months. Ahh the finer things.
The King of the San Diego Zoo, M'bari, puts his best foot forward when it comes to napping.
Animal Fact: Zebras yawn in black and white.
Polar bears hibernate like other bears, right? Wrong. Despite the long, harsh winter, polar bears don't hibernate. In fact, most of them (except pregnant females) continue to hunt seals throughout the winter. However, that doesn't mean they don't sleep A LOT. If you watch Polar Cam you know what I'm talking about.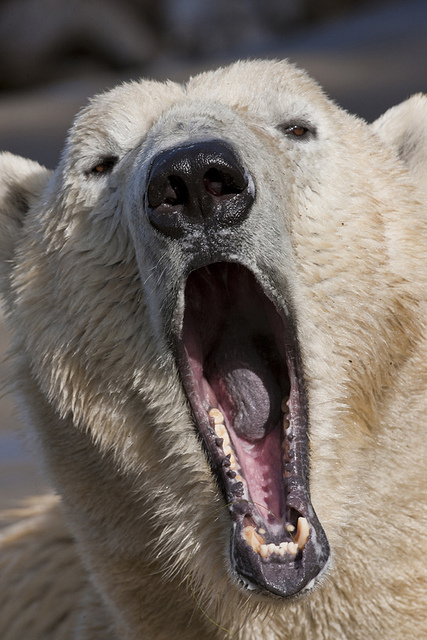 Tasmanian devils take shelter during the day, and are more active after the sun goes down. In fact, they were actually named for the eerie, devilish sounds they make at night.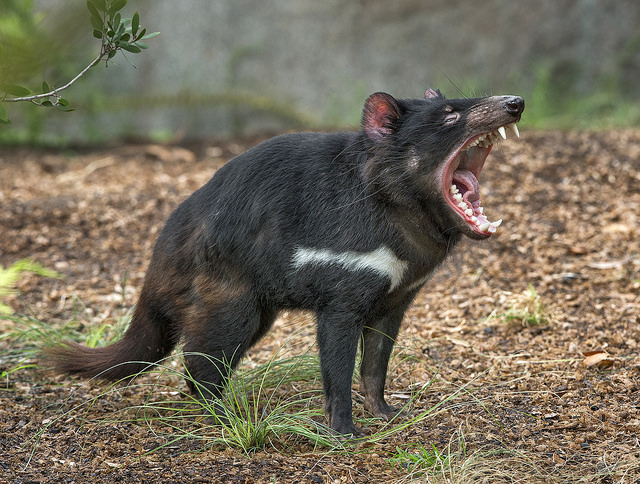 D'aww…..just d'awww
Another koala sleepyhead, because cute.
Most epic yawn ever. Ok Izu, we get it, you're pretty good at this sleepy-time thing.
We have to hand it to Flynn the red panda though, we've never seen anyone hammock this good. Bravo sir, bravo.
Matt Steele is the social media planner for San Diego Zoo global. Read his previous post, 11 Animal Hairdos Humans Should Aspire To.