0
– October 30, 2014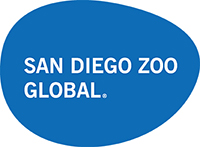 Today the West Java Natural Resources Conservation Agency (BKSDA) of the Ministry of Forestry, the Indonesian Police (Lampung office) and the Wildlife Conservation Society's (WCS) Wildlife Crimes Unit supported by San Diego Zoo Global announced the arrest of two wildlife traffickers trading tiger parts online.
"These recent arrests send a clear message to wildlife traffickers that Indonesia is serious about wildlife crime," said Joe Walston, WCS vice president for field conservation. "We commend the West Java Natural Resources Conservation Agency of the Ministry of Forestry and the Indonesian Police Lampung Office for working to save Indonesia's wildlife heritage from illegal wildlife trafficking. Collaboration with Indonesian authorities is crucial in enforcement actions like these."

The operation involved a shipment of one whole tiger skin, two stuffed tiger paws, one stuffed tiger head and a tiger claw. The first arrested trafficker allegedly trades tiger parts for purported mystical purposes and advertises his products through social media. The second trafficker is an alleged online trader of tiger skin and stuffed tigers, bears and lions for home decoration. A stuffed tiger was being offered for $5,000 to $7,000.
"The trade in endangered species parts is something that continues to challenge those of us working to conserve endangered species," said Randy Rieches, curator of mammals at the San Diego Zoo Safari Park. "Accredited zoos work to maintain sustainable populations of at-risk species like tigers while also working to stop the illegal trade at its source."
The arrests took place in the city of Bandar Lampung and Merak seaport respectively. Bandar Lampung is the provincial capital of Lampung, about 55 miles from Bukit Barisan Selatan National Park, one of the most important sites globally for Sumatran tigers, the critically endangered tiger subspecies found only in Indonesia. The Merak seaport on the island of Java, just across the Sunda Strait from Lampung, is an important hub between Sumatra and Java and a popular exit point for smuggling wildlife.
"We really appreciate WCS's Wildlife Crimes Unit's technical assistance which made this arrest possible, and especially for always providing us with accurate information on tiger trafficking," said Andre Ginson, section head at BKSDA West Java's Serang office. "We hope our collaboration between the Ministry of Forestry and WCS to combat the illicit trade of tigers will continue."
The selling of protected wildlife parts is illegal under Indonesian Law No. 5 year 1990. The trafficker will be charged a maximum of 5 years prison and a maximum fine of $10,000.
WCS's Wildlife Crimes Unit is supported by the Liz Claiborne and Art Ortenberg Foundation, the U.S. Fish and Wildlife Service Asian Elephant Conservation Fund and Great Apes Conservation Fund, the AZA Tiger Species Survival Plan Tiger Conservation Campaign and San Diego Zoo Global.
In addition to its support of the Wildlife Crimes Unit, San Diego Zoo Global works to educate its guests about the challenges of the illegal trade in animal parts. A section of the new Tiger Trails experience at the San Diego Zoo Safari Park shows typical items that might be confiscated from illegal traffickers.
CONTACT: SAN DIEGO ZOO GLOBAL PUBLIC RELATIONS, 619-685-3291