0
– September 18, 2014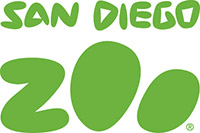 The $10 million Ernest Rady Challenge that is providing funds for a new 8-acre Africa exhibit at the San Diego Zoo has been met. Nearly 3,800 donors contributed $20 million over the past 16 months—9 months before the June 2015 deadline—to meet a $10 million matching gift challenge from businessman and philanthropist Ernest Rady.
"We are grateful to Ernest Rady for his generosity and for inspiring thousands of other people to support an African exhibit complex that will replace 1930s-era cages and grottoes in the Zoo's Dog and Cat Canyon," said Douglas G. Myers, San Diego Zoo Global CEO and president.

Ernest Rady's gift will help create an Africa experience that includes Rady Falls and a Madagascar habitat. The 65-foot-tall Rady Falls will be the largest man-made waterfall in San Diego. The Madagascar habitat will showcase seven species of lemurs, including the endangered red-ruffed lemur and the elusive aye-aye, the largest nocturnal primate on Earth.
"I am pleased that so many people stepped up to help the Zoo create this extraordinary exhibit," said Ernest Rady. "The Zoo is an integral part of the San Diego community, and the new Africa area will be great for the city's economy, for tourism and, most of all, for our children."
Rady Falls and the Madagascar habitat are part of the $60 million Conrad Prebys Africa Rocks exhibit complex that will open in 2017. Thus far, the Zoo has raised $45 million, which includes the $30 million from the Rady Challenge.
From the savanna to the shore, Africa Rocks will have a diversity of habitats and dozens of species. It will highlight some of the Zoo's most popular animals, such as leopards and zebras, as well as those not seen at the Zoo in more than 35 years: African penguins and Hamadryas baboons. With activities for children, a chance to talk with animal care staff, and educational graphic panels, the exhibit complex will highlight conservation efforts and offer tips for guests to help wildlife.
"When Africa Rocks debuts in 2017, a great follow-up to the Zoo's centennial celebration in 2016, we will have time to reflect on how the Rady Challenge has transformed a vital part of the Zoo, improving the lives of so many species. The San Diego Zoo sends its heartfelt thanks to Mr. Rady for his gift and extraordinary vision for our community," said Doug Myers.
CONTACT: SAN DIEGO ZOO GLOBAL PUBLIC RELATIONS, 619-685-3291