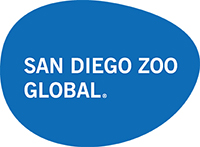 Semba, a 24-year old African elephant, successfully delivered a female calf at 10:55 p.m. on Aug. 20, at the Reid Park Zoo in Tucson, Arizona. Both mother and calf appear to be doing well but are spending quiet time in the Click Family Elephant Care Center under the watchful eyes of the elephant team. The herd is a satellite African elephant herd that originated at the San Diego Zoo Safari Park and is managed jointly by animal care staff at both zoos.

"This birth, literally the largest in the history of the State of Arizona, represents a significant milestone for the Zoo," stated Jason Jacobs, Reid Park Zoo administrator. "This birth would not have been possible without the vision and partnership of the City of Tucson, Reid Park Zoo, Reid Park Zoological Society, and San Diego Zoo Global. This calf's arrival is living testament to the dedication of so many generous donors and supporters who worked together to build Expedition Tanzania, with a shared goal of housing a breeding herd of elephants in Tucson. Our Zoo staff looks forward to keeping the community updated on the progress of the calf and the rest of the herd."
The first 48 to 72 hours following the birth are the most essential for Semba and her calf to form a strong physical and emotional bond. Absolutely no visitors or nonessential staff members are being admitted to the Elephant Care Center at this time. Once the calf is nursing regularly and following Semba instinctually, additional areas of the holding facility will be opened for them to explore. Keepers will also be watching to make sure Semba is eating, drinking and recovering normally from the physical stresses of labor. As the calf gains strength, she will be introduced to the rest of the herd.
CONTACT: SAN DIEGO ZOO GLOBAL PUBLIC RELATIONS, 619-685-3291
RELATED POSTS