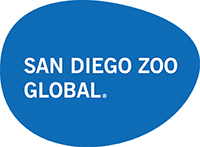 For more than four decades, Charles "Chuck" Bieler, executive director emeritus of San Diego Zoo Global, has been called a mentor, leader, and friend to the global zoo community. He has contributed to our organization's world-famous reputation in so many ways, setting the stage for a new-century approach to zoos as they worked together to save endangered species. We are proud to award Charles Bieler the Conservation Advocate Medal at a luncheon held next Thursday, August 7, at the San Diego Sheraton Hotel and Marina. He will be recognized in a ceremony attended by many of his friends from the zoo world, along with Joan Embery, San Diego Zoo Global's conservation ambassador.

Chuck was an early-and visionary-advocate for wildlife conservation, taking a leadership role in supporting ground-breaking efforts to save California condors in the 1980s as well as working with Dr. Kurt Benirschke to create the Center for Reproduction of Endangered Species (now the Institute for Conservation Research) and the Frozen Zoo® in the 1970s. His goodwill visit to China in 1979 paved the way for future animal loans, which led to a partnership to save giant pandas from extinction. As president of the American Association of Zoological Parks and Aquariums, along with a leadership role in the World Association of Zoos and Aquariums, Chuck worked to create conservation management goals for endangered species.
"Charles Bieler has always been a tremendous advocate for wildlife, and with the programs he started, he began a conservation revolution among American zoos," said Doug Myers, president and CEO of San Diego Zoo Global. "It is largely due to his work that the zoo industry is now in the forefront of wildlife conservation, with San Diego Zoo Global being a leader in these efforts."
As executive director of the Zoological Society of San Diego from 1973 until 1985, Chuck saw the growth of the Wild Animal Park (now the Safari Park) through its early years. After stepping down as director in 1985, he continued his work to support the organization, working on fund-raising projects, meeting with donors, and acting as a liaison with other zoos to advance their conservation efforts. He has always valued teamwork and is quick to give credit to his staff. With his ready smile, Chuck makes everyone feel that he can be counted as a friend. For all this and so much more, Charles Bieler overwhelmingly deserves our 2014 Conservation Advocate Medal.
Since 1966, the San Diego Zoo Global Conservation Medal has a long history of recognizing significant efforts to protect endangered species and their habitats. In past years, the Zoo has honored Betty White, Joan Embery, Jane Goodall, George Schaller, H.R.H. Prince Philip, The Duke of Edinburgh, and E.O. Wilson.
CONTACT: SAN DIEGO ZOO GLOBAL PUBLIC RELATIONS, 619-685-3291
RELATED POSTS