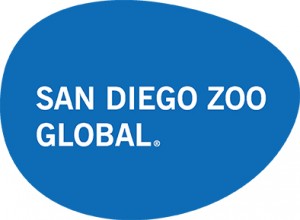 Today, June 20, 2014, a unique collaboration designed to entertain and educate patients and their families about wildlife was announced at Children's Healthcare of Atlanta. Funded through a generous gift by businessman and philanthropist T. Denny Sanford, Children's and San Diego Zoo Global announced the arrival of San Diego Zoo Kids in Atlanta. San Diego Zoo Kids is a television broadcast channel that features programming about unique and endangered animal species and is available on TV monitors in every patient room in the hospital.

"Children's is honored to be involved in this project with San Diego Zoo Global," said Rex Adams, chief operating officer at Children's. "We have witnessed firsthand the impact animals can have on the healing process, so we are thrilled to use the San Diego Zoo Kids channel as not only a source of entertainment and education for our patients and their families, but also as a means to help everyone feel better."
The channel features video from the Zoo's famous Panda Cam as well as other live, online cameras, fun and educational pieces about a variety of animals and up-close video encounters of popular animals with the Zoo's national spokesperson, Rick Schwartz.
"We have always believed in the importance of putting people in touch with animals as a way to conserve species," said Doug Myers, president and CEO of San Diego Zoo Global. "What we have heard from medical care professionals is that animal interaction and animal stories can also help promote well-being. San Diego Zoo Global has a wealth of animal stories and, through the generosity of Denny Sanford, we are able to bring these stories to the families at Children's Healthcare of Atlanta."
San Diego Zoo Kids debuted at Rady Children's Hospital in San Diego on Dec. 18, 2013.
CONTACT: SAN DIEGO ZOO GLOBAL PUBLIC RELATIONS, 619-685-3291
RELATED POSTS