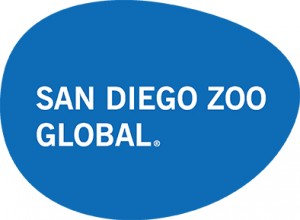 On April 25, 2014, a team of more than 200 conservationists and students under the auspices of San Diego Zoo Global surveyed the north shore of Lake Hodges to create the first comprehensive survey of biodiversity in the area. The results of the study dubbed BioBlitz, which occurred less than a month before a wildfire swept through the region, documented the presence of more than 800 species of plants and animals in the more than 350-acre park.

"This is the first time the biodiversity of this area has been systematically recorded," said James Danoff-Burg, director of conservation education for the San Diego Zoo's Institute for Conservation Research. "We knew that the region had been severely affected in the past by wildfires, and now we have a baseline to review the changes that have occurred since this most recent wildfire event."
Although only minimally impacted by the Cocos fire that burned in the area for four days beginning on May 14, 2014, the information collected by the survey is expected to give conservationists information about how regional changes like wildfire and drought can affect the plant and animal population in a region.
"Understanding and protecting our glorious open space is vital, not only because we are wards of this internationally important hotspot but also because we live here," said David A. O'Connor, M.Sc., consultant with the conservation education division of the San Diego Zoo Institute for Conservation Research. "We are lucky to have this magnificence on our doorstep, which we can step into and explore and stroll or bike through."
Lake Hodges is a reservoir that was created by the City of San Diego by damming the San Dieguito River and is now part of the 92,000-acre San Dieguito River Park. Occurring on April 24 and 25, the biosurvey was undertaken over 24 consecutive hours by participants from the City of San Diego Water Department, San Dieguito River Park, U.S. Fish and Wildlife Service, Natural History Museum, UC San Diego, UC Riverside, San Diego Tracking Team, Palomar Audubon, International Barcode of Life, North American Field Herping Association, San Diego Mycological Society, High Tech High North County, High Tech Elementary North County, Explorer Elementary, San Diego Zoo Safari Park's Conservation Corps, McCloud Media, Stephanie Nowinski Illustrations, San Diego Zoo Global volunteers, and community members.
CONTACT: SAN DIEGO ZOO GLOBAL PUBLIC RELATIONS, 619-685-3291
RELATED POSTS