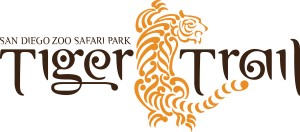 This week M&C Saatchi LA launches a new campaign for the San Diego Zoo Safari Park's Tiger Trail. The multimedia marketing campaign offers a humorous take on how tweens are inspired to harness their own "tiger power" after an experience with one of the 6 endangered tigers at the Safari Park's all-new Tiger Trail. Each of the spots filmed for the campaign imagines a world where kids confidently put their newly acquired "Tiger Power" to unexpected use. A call to "See it. Feel it. Live it." invites visitors to experience tiger power themselves at the immersive new Tiger Trail experience.

"Tigers have an almost mythological connotation for their power and mystique," said James Bray, creative director at M&C Saatchi LA. "We wanted to show kids tapping into that to develop their confidence, their own tiger power."
The campaign consists of TV, print, digital, outdoor and transit, targeting the Southern California region. Directed by Matt Swanson of EPOCH, the spots feature one of the Safari Park's Sumatran tigers, filmed on location.
Three pieces of tiger-themed artwork were also created for the campaign. These visuals will be used as teaser images to help promote the new experience via print, environmental, digital and social media and will also be used in outdoor and transit center placements.
"With the debut of this new experience, our guests will have a thrilling and awe-inspiring personal encounter with majestic Sumatran tigers and at the same time learn of the threats to this critically endangered species," said Ted Molter, chief marketing officer for San Diego Zoo Global. "This campaign playfully asks our guests to identify with the confidence and power of tigers in the hopes that it will build greater appreciation for one of nature's top predators."
Tigers face many challenges in the wild, from loss of habitat to conflicts with humans, but the biggest threat continues to be poaching. By encouraging people to visit Tiger Trail, the campaign not only helps to generate admission revenue critical for the fulfillment of San Diego Zoo Global's vision to end extinction but also plays a part in the education of how guests can help protect wild tigers by avoiding products that harm tiger habitat and refusing to purchase items made from endangered wildlife.
The Tull Family Tiger Tail at the San Diego Zoo Safari Park will be open to guests on May 24, 2014.

CONTACT: SAN DIEGO ZOO GLOBAL, 619-685-3291 or at publicrelations@sandiegozoo.org
RELATED POSTS