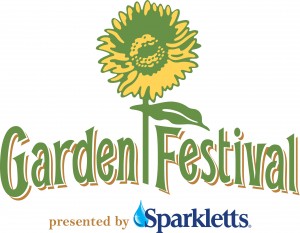 Horticulturists at the San Diego Zoo are gearing up for the 21st annual spring Garden Festival presented by Sparkletts. With more than 700,000 plants and over 900 different types of orchids alone, the Zoo's accredited botanical collection gets some much-deserved attention during the two-day festival taking place Mother's Day weekend, Saturday, May 10, and Sunday, May 11.

"How Does Your Garden Grow?" is the theme for this year's Garden Festival. Activities include self-guided walking tours, a scavenger hunt featuring plants with animal names, craft activities for children, animal presentations, a flora-themed Dr. Zoolittle show, and a chance to meet Zoo horticulturists, insect keepers, and researchers from the San Diego Zoo Institute for Conservation Research working to save plant species around the world and in our own backyards.
Display booths, open from 11 a.m. to 3 p.m. each day, will offer gardening tips from Zoo experts on pruning techniques, container gardening, growing bamboo and making a home garden more beautiful and bountiful. More booths will highlight the difference between soil and dirt, odd and curious plants and botanical wonders.
Garden Festival is included with Zoo admission and membership. For more information and a schedule of activities, visit www.sandiegozoo.org/gardenfestival.

CONTACT: San Diego Zoo Global Public Relations, 619-685-3291
RELATED POSTS