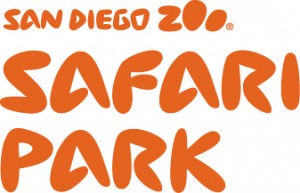 The baby gorilla born at the San Diego Zoo Safari Park's veterinary hospital is still under 24-hour care with veterinary staff, in cooperation with neonatal specialists from UC San Diego Health System monitoring her closely. Born by emergency C-section March 12, 2014, at the Safari Park, the baby is being treated for respiratory disease and veterinary staff members are providing around-the-clock care.

"We've been working with the baby all weekend and after having several days of experience treating her, it's pretty obvious that we've been dealing with pneumonia," said Nadine Lamberski, associate director of veterinary services at the San Diego Zoo Safari Park. "It probably occurred at about the time of birth. It's not really clear if it occurred just prior to birth or immediately following birth, but it's definitely pneumonia and a lot of the conditions that we've been managing since then are all related to pneumonia," Lamberski said.
The baby gorilla's mother, 18-year-old Imani, is recovering and doing well after the emergency C-section and is back in her familiar habitat. While Imani is eating and interacting with other members of her troop, San Diego Zoo Safari Park staff will continue to closely monitor Imani, as she is still recovering from her surgery. This is the first baby for Imani and the 17th gorilla to be born at the Safari Park. The Safari Park is home to eight gorillas, including the new baby.
CONTACT: SAN DIEGO ZOO GLOBAL PUBLIC RELATIONS, 619-685-3291
RELATED POSTS