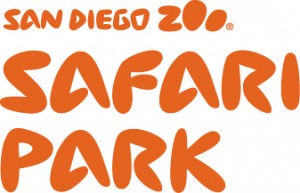 Every tiger has its own pattern of stripes and now app users can, too. The San Diego Zoo Safari Park wants users to unleash their inner tiger with its Stripe Yourself, an HTML5 web app, accessible via any web browser available today.
From a desktop or mobile device, users take or upload a photo of their face and then choose from a menu of backgrounds, foregrounds, and various tiger features, such as ears and whiskers, to place on that photo to transform their image. Once satisfied with the Stripe Yourself creation, users can upload it to the online gallery and share it on social media, including Facebook, Twitter, Instagram and Pinterest, to show the world their "tiger power."

This new app debuts in advance of the opening of a new Sumatran tiger experience at the Safari Park. The 5.2-acre Tull Family Tiger Trail, opening Memorial Day weekend, will feature three separate yards for the tigers with rocks for climbing, ponds for swimming, deadwood trees to use as scratching posts and tall grasses for catnaps. Tiger Trail will be a forested habitat offering up-close views of the tigers, including a birthing den with outdoor space, and highlight conservation efforts for the species throughout.
The Safari Park is currently home to six Sumatran tigers. There are fewer than 400 Sumatran tigers in the wild and that number continues to drop. Scientists estimate that this species could become extinct in its native Sumatra by 2020, unless drastic measures are taken to protect and preserve it.
Tigers face many challenges in the wild, from loss of habitat to human-tiger conflict, but the biggest threat continues to be poaching. Tigers are killed and their body parts sold illegally, mostly for folk remedies. People can help protect wild tigers by avoiding products that harm tiger habitat and refusing to purchase items made from endangered wildlife.
http://sdzsafaripark.org/stripeyourself/
CONTACT: SAN DIEGO ZOO GLOBAL PUBLIC RELATIONS, 619-685-3291
RELATED POSTS