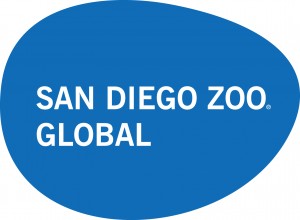 To celebrate the 40-year anniversary of Manu National Park in Peru, San Diego Zoo Global has published a book that presents and summarizes the important conservation research that has occurred at the station since 2000. The publication, entitled "Reporte Manu 2013: Pasión por la Investigación en la Amazonia Peruana," was produced in collaboration with the National Service for Protected Areas (SERNANP). With an introduction that summarizes the last 100 years of conservation in the area, the book presents scientific results for research on flora, terrestrial and aquatic fauna, and the human communities that inhabit and depend on the Amazonian rain forest habitat in the Manu National Park.

In the introduction, authors point to the significance of the park's anniversary as well as the centennial celebration for the Madre de Dios protected region (the area where the park is located) as a time to re-evaluate and re-launch support for conservation in the region.
"As we enter the 21st century, a new chapter in the history of the Cocha Cashu Biological Station in Manu National Park begins," said Alan Lieberman, associate director emeritus for the San Diego Zoo Institute for Conservation Research. "The growing need to build local capacities in ecological research and the need to include more applied research and greater outreach levels demand more resources than those offered so far by the austere 'brotherhood of scientists.'"
Manu National Park is located in the western Amazon region and is recognized by UNESCO as a World Heritage Site; as such, it is protected as a biosphere reserve. It is one of the most biodiverse lowland tropical forests in the world and is considered one of the most pristine ecosystems on the planet. The Cocha Cashu Research Station has been under the joint management of San Diego Zoo Global and Peru's National Service for Protected Areas since 2011.
Encompassing 6,500 square miles, Manu National Park is estimated to be home to more than 1,000 bird species, 250 reptile and amphibian species, and 200 mammal species. Living in the area of the field station are such rare species as jaguars, river turtles, Goeldi's monkeys, black caimans, lowland tapirs, and giant river otters. The only human inhabitants in the region are indigenous groups, including the Matsigenka that remain "uncontacted" by Western society.
"This report is part of our ongoing effort to engage people in the important conservation work occurring in Manu National Park," said Ron Swaisgood, Ph.D., director of applied animal ecology for the San Diego Zoo Institute of Conservation Research. "This publication not only encompasses a significant body of work that represents more than a decade of work, but it also makes this information accessible to all Peruvians."
The first such report was published in 1985 by the Centro de Datos de la Conservación, Universidad Nacional Agraria. This was followed by "El Manu y Otras Experiencias de Investigación y Manejo de Bosques Neotropicales," edited by Lily Rodriguez and published in 2001. The Reporte Manu 2013 is entirely in Spanish (except for abstracts in English). Up to 1,500 copies will be made freely available to Peru's university libraries, nongovernmental organizations, research institutions, regional government offices, the Ministry for the Environment, and the pPark (at park guard posts and its Cusco headquarters and in the offices of SERNANP-Lima). The editors of the book are Jessica Groenendijk (San Diego Zoo Global-Peru), Antonio Tovar (Centro de Datos de la Conservación, La Molina University) and Walter Wust (Wust Ediciones). It includes a preface by Carlos Nieto (head of Manu National Park) and Dr. Pedro Gamboa (head of SERNANP), and introductions by Manuel Rios (one of the founders of the Cocha Cashu Biological Station) and John Terborgh, Ph.D. (manager of the Station for four decades), Marc Dourojeanni, and San Diego Zoo Global's Cesar Flores, Ron Swaisgood, Ph.D. and Alan Lieberman.

CONTACT: SAN DIEGO ZOO GLOBAL PUBLIC RELATIONS, 619-685-3291
RELATED POSTS