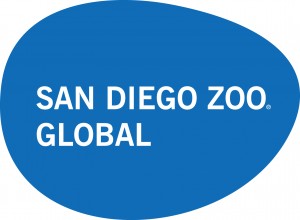 San Diego Zoo Global has partnered with the Three Mountain Alliance in Hawaii and the Sicán National Museum in Peru to form Forest Guardians, a global initiative to promote environmental education and cultural conservation.
"Much like many other civilizations, Peruvian and Hawaiian cultural histories share a deep connection to their environments, and many of those environments are now critically endangered," said Samantha Young, senior conservation educator at San Diego Zoo Global's Institute for Conservation Research. "Forest Guardians is an effort to conserve these threatened ecosystems, species and cultural identities."

Forest Guardians brings together leaders from San Diego Zoo Global, Museums Connect, which is administered by the American Alliance of Museums, and local partner institutions to host programs that enable educators to build a strong foundation of environmental education into their schools' curricula.
Local partner institutions include the Sicán National Museum and the Spectacled Bear Conservation Society in Peru and the Three Mountain Alliance in Hawaii. In their latest ventures, Forest Guardians conducted teacher training workshops in both Hawaiii and Peru. These workshops helped develop a site-specific environmental curriculum that teachers then took back to their classrooms.
In addition to the academic component, Forest Guardians seeks to reconnect local cultures with their ecological histories. In Peru, Forest Guardians coordinators hosted a field visit for 33 teachers to the endemic site of Túcume and the Pomác Forest; both areas serve as either the historical or present-day home to the threatened Andean (spectacled) bear. Educators heard from a variety of artisans and experts on the vitality of conserving their cultural history and ecosystem and how they could help ensure the Andean bear and its habitat are saved.
Later this month, Forest Guardians coordinators will take teachers to various sites within their endemic Hawaiian ecosystem to explore the history of native plant and animal species and encourage them to lend a hand with local conservation efforts.
"With programs and expeditions like those in Peru and Hawaii, Forest Guardians is inching closer to its goal of reconnecting cultures to their environments and awakening the desire for conservation worldwide," said Gustavo Salcedo Flórez, Field Coordinator for the Sicán National Museum.
CONTACT: SAN DIEGO ZOO GLOBAL PUBLIC RELATIONS at 619-685-3291
RELATED POSTS