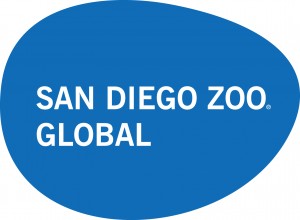 A recently released study performed by the San Diego County Taxpayers Association estimates the 2012 San Diego Zoo Global impact on the San Diego Economy at more than $870 million. San Diego Zoo Global's economic contributions are the result of the conservation organization's everyday business operations of its visitor attractions and everything from payroll to purchasing supplies to attracting visitors to San Diego County.

"Tourists who come to San Diego primarily to visit the Zoo or Safari Park spend more than $250 million dollars at other businesses in our county," said San Diego County Taxpayers Association economist Sean Karafin. "While San Diego Zoo Global employs a little more than 2,300 people, we estimate that San Diego County has 7,420 more jobs because of all of San Diego Zoo Global's impacts."
As a large, successful organization in San Diego, San Diego Zoo Global contributes directly to the region's economy through a variety of means, such as a payroll that alone tops $117 million each year. Spending by San Diego Zoo Global employees creates an additional $158 million in regional economic activity.
"With two must-see destinations located in San Diego, San Diego Zoo Global is an important part of the local economy," said Ted Molter, chief marketing officer for San Diego Zoo Global. "Our marketing and communications efforts reach across the nation and around the globe, bringing millions of visitors to this area each year."
Marketing the San Diego Zoo and the San Diego Zoo Safari Park to an international audience supports San Diego and the conservation mission of the San Diego Zoo Zoo Institute for Conservation Research. Conservation officials recognize that the millions of dollars spent each year on conservation help to preserve endangered species for future generations.
CONTACT: SAN DIEGO ZOO GLOBAL PUBLIC RELATIONS at 619-685-3291
CONTACT: SAN DIEGO COUNTY TAXPAYERS ASSOCIATION, TONY MANOLATOS, at 619-549-0137 or amanolatos@gmail.com
RELATED POSTS