Zoo InternQuest is a seven-week career exploration program for San Diego County high school juniors and seniors. Students have the unique opportunity to meet professionals working for the San Diego Zoo, Safari Park, and Institute for Conservation Research, learn about their jobs, and then blog about their experience online. Follow their adventures here!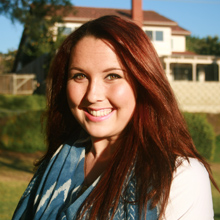 As a little kid I always told people that when I grew up I was going to protect rainforests. While my friends played with Barbies, I can remember reading ZooNooz and watching Animal Planet in complete amazement of all the different types of animals. Now, as a senior in high school, I have the chance to take that passion and put it into something remarkable. The Zoo's InternQuest program seemed like such an enriching opportunity, that when I first heard of it I knew I had to apply. I will have the privilege of shadowing great researchers, zoologists, conservationists, and more in order to see what their day is like through their eyes.
By learning about what these professionals do I will be able to make decisions on my own future. In the future I would love to pursue a career in animal behavior and conservation. In school I like to challenge myself with AP classes such as AP Biology. It was in that class that my curiosity and interest for biology really grew; of course it helped to have a brilliant and passionate teacher to support me. Outside of school I foster animals such as cats and dogs that were at risk to be euthanized, due to overcrowding in shelters. My job is to keep them happy and healthy while we find homes for them. This work has given me the opportunity to realize just how much I adore animals.  Along with fostering animals, I also work part time as a barista at Starbucks, which is helpful for getting my daily caffeine fix to take on such a full schedule.
I hope that over these next seven weeks you follow me on this amazing journey. Keep an eye out for pictures and feel free to leave comments. I will be discovering new things every week and sharing them here with you, my inquisitive readers! I hope you benefit from this experience just as much as I will!
Robin
Fall 2012
RELATED POSTS