Zoo InternQuest is a seven-week career exploration program for San Diego County high school juniors and seniors. Students have the unique opportunity to meet professionals working for the San Diego Zoo, Safari Park, and Institute for Conservation Research, learn about their jobs, and then blog about their experience online. Follow their adventures here!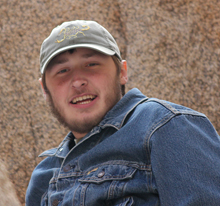 I am a high school student with an insatiable interest in all flora, fauna, and photography.  When I was little, my parents would take me to zoos, parks, and on nature walks as a part of our family outings.  I was born in New Jersey and one of my favorite places to visit was the Bronx Zoo. In those years, I wanted to know everything about the animals and have pictures of them (much to my parents' dismay).  These days I read, research about the animals I get to view, and take my own photographs.
My appreciation of all biology topics is because it is a part of who I am, since I have been a nature lover my entire life.  The photography has been added to my biology interest because it gives me a way to view life forms in greater detail. The interest in photography has developed over the last few years. It started with a photography class in 9th grade and the purchase of a digital SLR.  After the success in a few school and local photo contests, I started to believe that I might have an eye for this.
My family and I recently moved to San Diego and one of my newest, favorite places to explore is the San Diego Zoo and Safari Park.  When I learned about the San Diego Zoo's InternQuest, I was interested and wanted to try it.  I am thankful that I will have the opportunity to learn more about the San Diego Zoo and all of its workings, because I have an interest in a biology career.  As an intern, I will be highlighting different species, as part of the "wildlife conservency corner."  This is a great fit for me, as I am very concerned over the rapid extinction of species, and hope as a reader, you will become as impassioned as I am about protecting our world's life forms.
Colton
Fall 2012, week one
RELATED POSTS