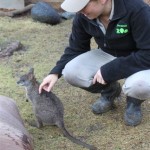 Tinka the parma wallaby graduated from nursery care on February 1, 2012 (see Wallaby Tinka Hops Away). Her introduction to the parma wallaby mob of five adult females has been a resounding success!

Now the mob has taken up residence in an exhibit across from the Zoo's new 4-D theatre, between Elephant Odyssey and the west end of our popular Skyfari aerial tram. Senior Keeper Elisa Evans says that Tinka is the first wallaby to greet her on the morning check. She is still friendly and super sweet. Although Tinka has grown a lot, you can still pick her out of the crowd, or mob, as a group of marsupials is called. Tinka's fuzzy coat is grayer in color, and she is still a bit smaller than the rest of the girls.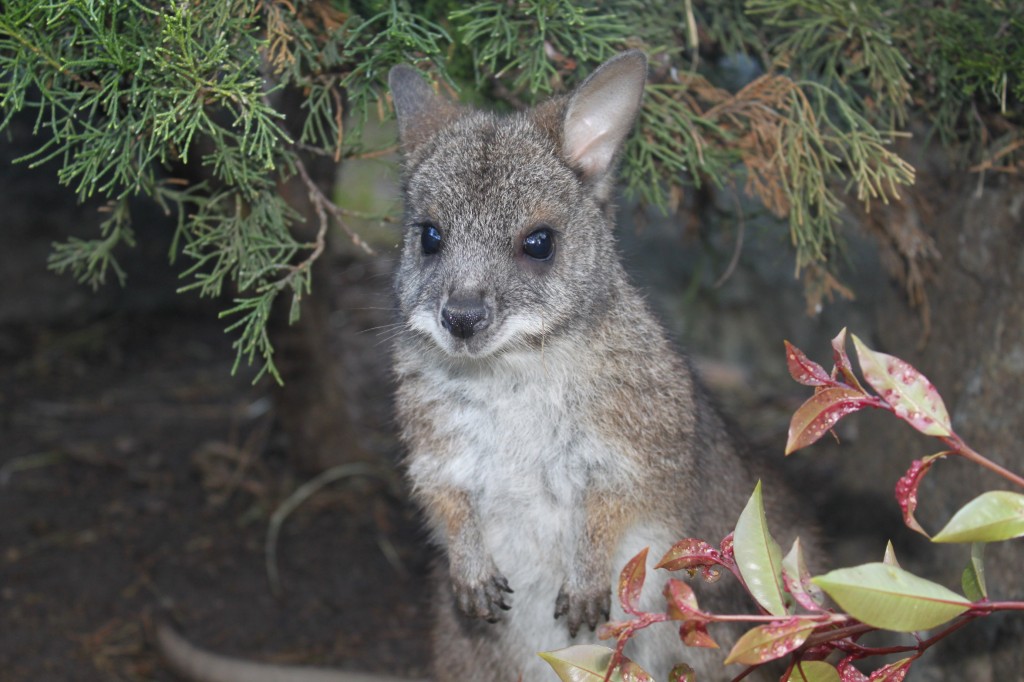 Please stop by and visit Tinka. She will be just one of the gang, as it should be, sunbathing, feeding, or simply hopping around in the tall grass. We are so proud of her!
Janet Hawes is a lead keeper at the San Diego Zoo.
RELATED POSTS